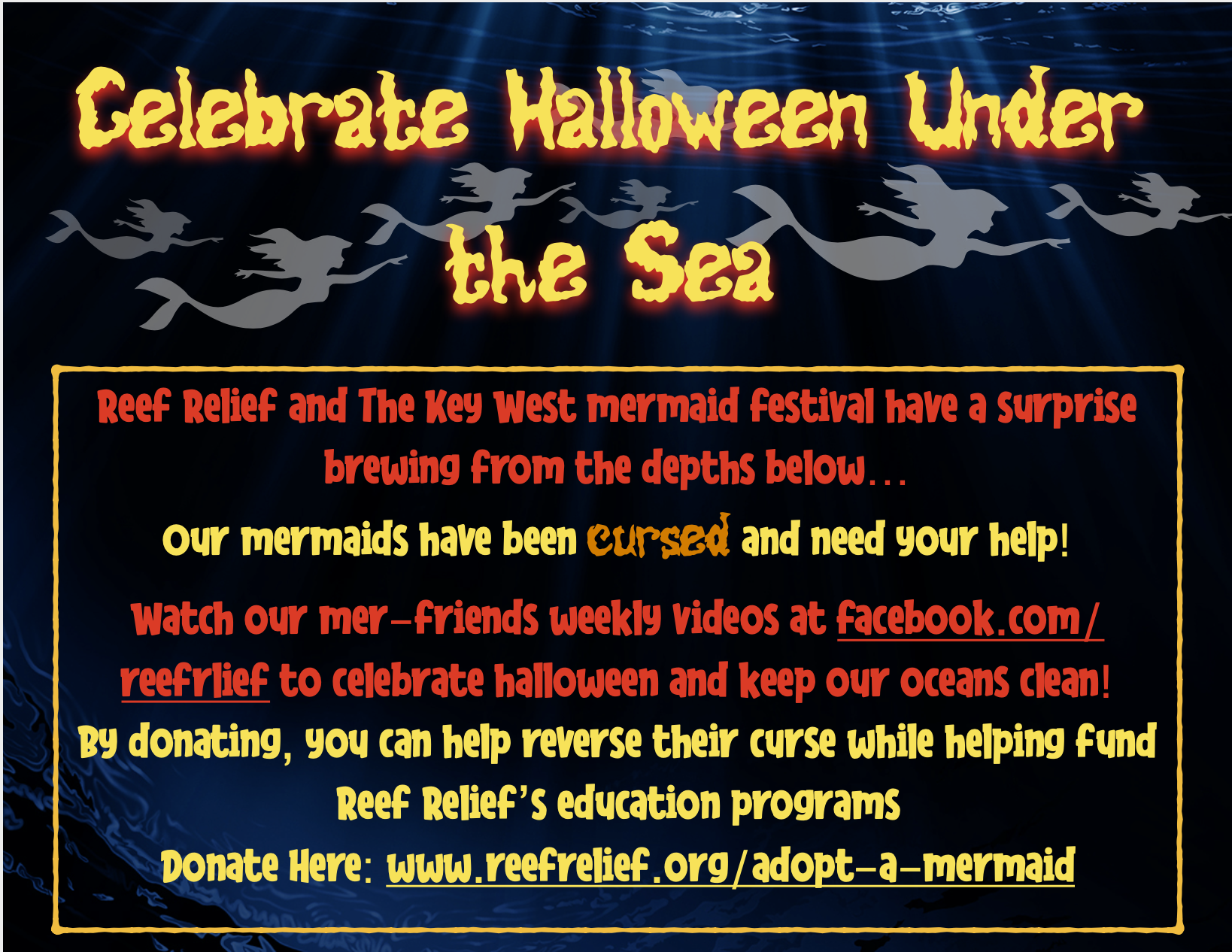 Welcome to the first Annual Adopt a Mermaid Month!
All October long, The Key West Mermaid Festival will be teaming up with Reef Relief to help raise funds for our education programs. Our mermaid friends from across the sea have been cursed and by donating to Reef Relief here you can help reverse the curse and help save our ocean and coral reef.
Join us and have a Happy Merlloween while keeping the oceans clean!
To Donate: www.reefrelief.org/act/donate
Follow our Facebook Event for mer-videos, more information, and how to win prizes: https://www.facebook.com/events/823382271749225