As part of our Marine Science for All Initiative, Reef Relief offers free virtual marine science lessons held via zoom to the public several times each month throughout the school year. These lessons are ideal for homeschool groups and smaller groups, but are open to classrooms and larger groups as well. These lessons are approximately 45 minutes-1 hour live.
You may sign up for these lessons by filling out the Google Forms here.
*Please note that completing the Google Form does NOT guarantee a spot in the lesson. Please see the FAQ below for more information.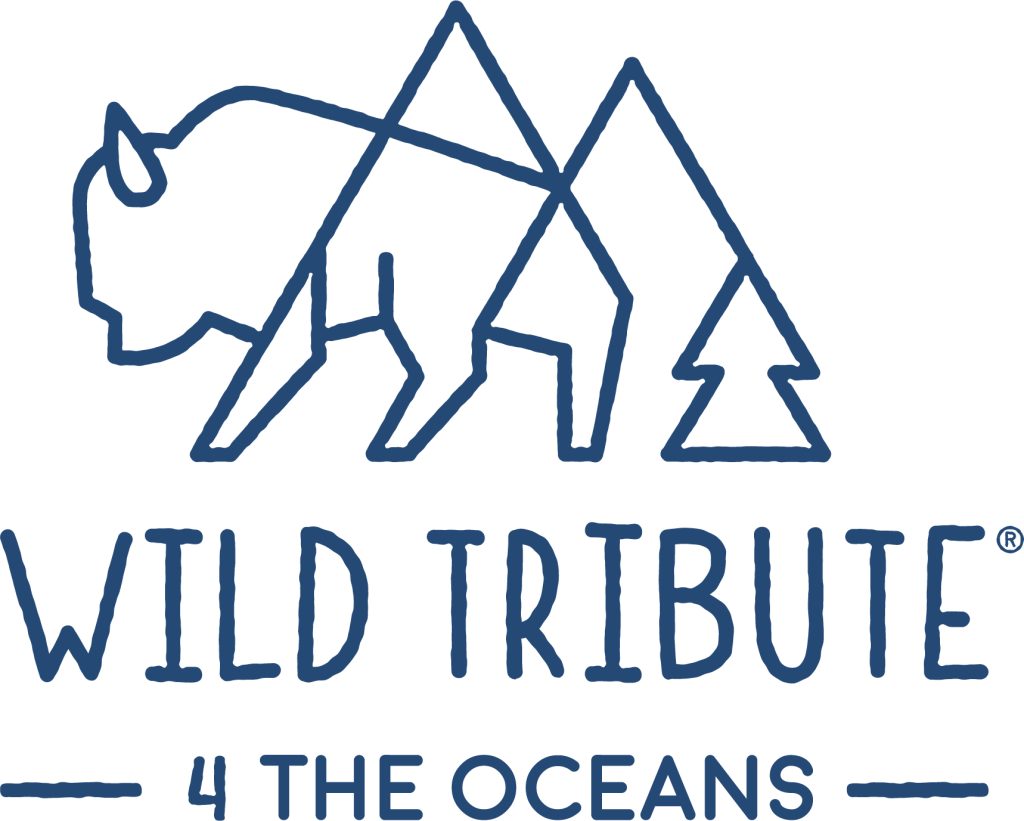 These public lessons are sponsored by Wild Tribute, who have generously covered the cost to expand our virtual platform to reach a wider audience.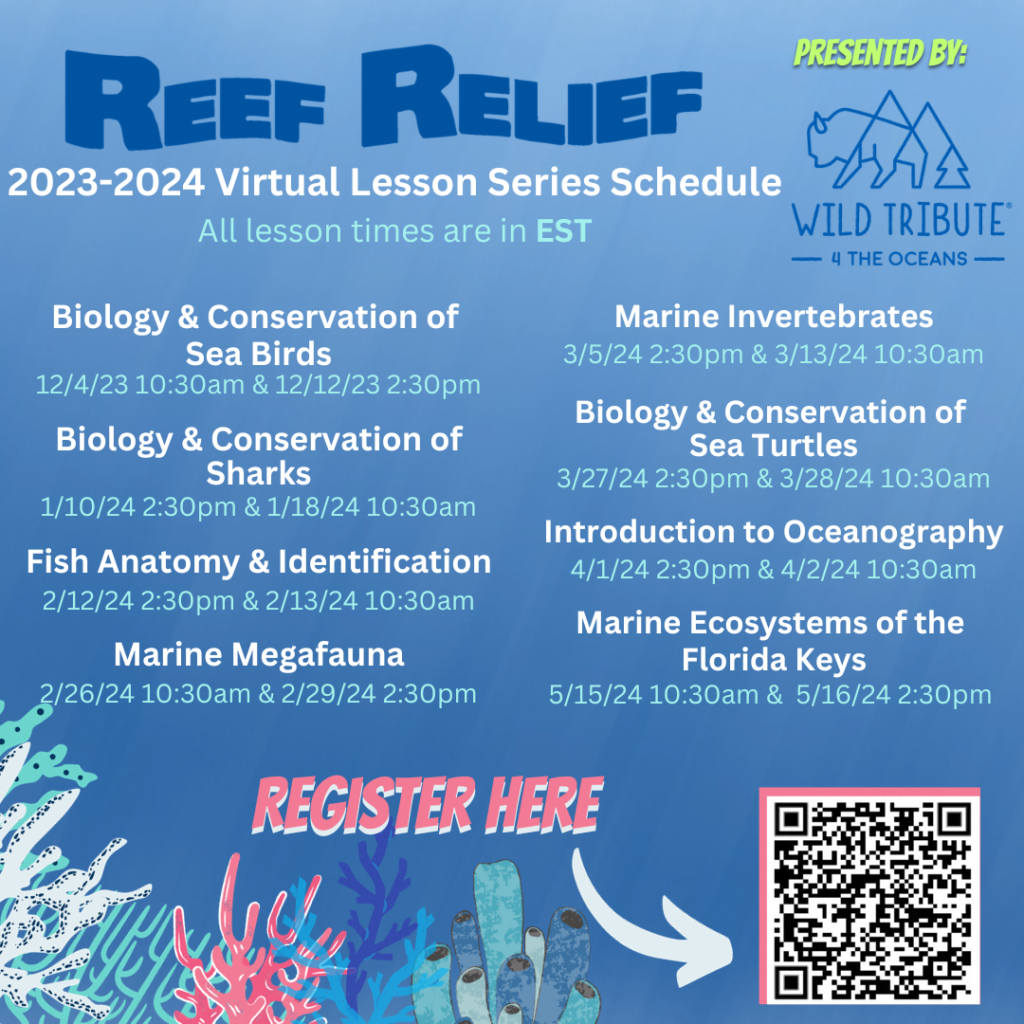 Frequently Asked Questions:
When will I receive the meeting link?
Links for the lessons are sent out via email in the days leading up to the lesson, not immediately after signing up. You will only receive the link to the specific sessions that you signed up for while filling out the Google Forms. Please be sure to add [email protected] to your email list after filling out the form, and to check your spam folder if you have not received a link you were expecting.
I submitted the Google Form registering for the lessons, why is my spot not guaranteed?
Filling out the Google Form adds your email to the list of participants that will receive the access link to the live lesson. Due to the number of participants who sign up but do not join us the day of the lesson, actual entrance to the zoom meeting is given on a first come first serve basis based on when you log on to join. Our current participant cap for these sessions is 500 participants. We suggest logging on early to secure your spot.
Do you record these lessons?
No. These are live lessons and we do not currently record or distribute them. If recordings do become available, this page will be updated with the information on how to access them. In the meantime, you may access previously recorded lessons on our YouTube Channel.
What ages are these lessons designed for?
These lessons are geared at all ages. They are taught loosely at an upper elementary level, but as they are introductory lessons to many fun topics, there is something for everyone to enjoy in each lesson!
Are these lessons interactive?
We aim to keep our lessons engaging while limiting distractions. Participants will be muted during the lessons but will be able to chat directly with the session hosts to answer and ask questions throughout the lessons.
Do I need to prepare my student(s) for these classes?
No, these lessons are all introductory topics so there is no need to do any preparatory work beforehand.
Is there supplemental material available for these lessons?
You can find a variety of free materials available on our blog.
If you are interested in more in depth coursework separate from these public lessons, we have 8 self paced units on a variety of marine science topics available for purchase for $20/unit. These units are packed with hours of recorded lessons, interviews with scientists, virtual field trips, experiments, worksheets, quizzes, and other hands-on activities. You can learn more by visiting our Virtual Marine Science Classroom Webpage. Please note the Virtual Marine Science Classroom is a separate resource, unrelated to these free live virtual public lessons.
Do I need to pay for these lessons?
All lessons are provided free of charge to increase accessibility of marine science education as part of our Marine Science for All initiative. However, any donations that are able to be made directly support our programming and are greatly appreciated. An amount of even $5 allows us to continue providing free educational resources such as these, and can be made by clicking the button below.
Still have questions? Send us an email at [email protected] and a member of our Education Team will respond to you ASAP.