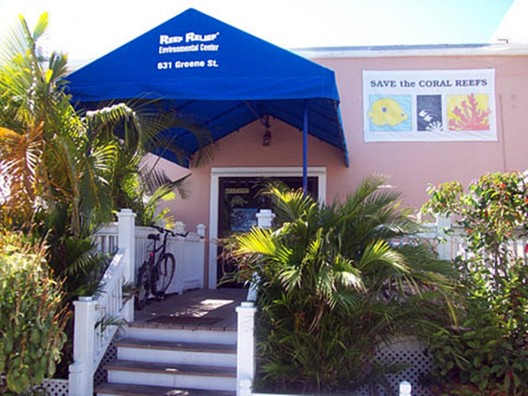 Reef Relief's environmental education and advocacy programs are essential for growing awareness that leads to the active support of citizens for coastal resource protection in the Florida Keys and throughout the world. As part of this effort, our Environmental Center introduces visitors, school groups, and community members to the coral reef ecosystem, its threats and what can be done to protect our coastal and marine resources.
The center features a diorama of a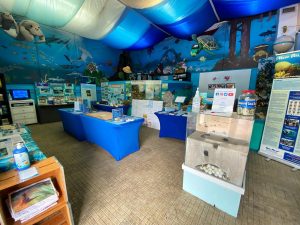 healthy reef and a damaged coral reef that identifies commonly found coral species in the Caribbean and conditions needed for healthy coral growth as well as ways the coral reef ecosystem may be harmed as a whole.  A Google Earth© Oceans exhibit enables the viewer to visit coral reefs around the world. A theatre shows daily films related to coastal resource issues. The center is located at the heavily trafficked Historic Seaport in Key West. 
---
Environmental Center Hours
Monday – Friday 10:00am – 4:00pm
Closed Saturday and Sunday
Admission: Free (Donations appreciated)
Located at 631 Greene Street, Key West, Florida 33040
Next to the Conch Republic Seafood Company Restaurant
NOTE: The Center is closed during the summer to host our Coral Camp Program