Skip The Straw Campaign
Join Reef Relief in skipping the straw!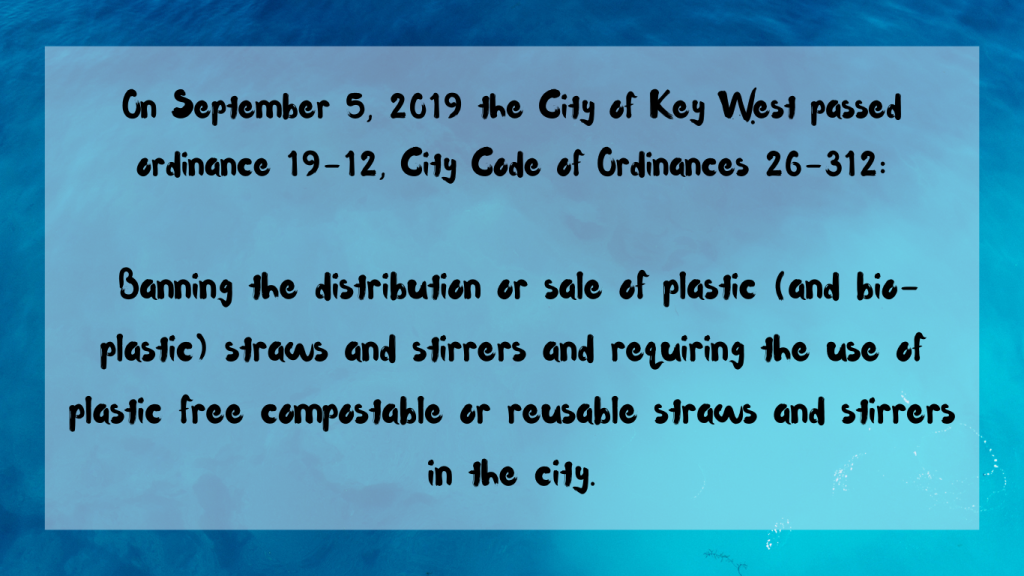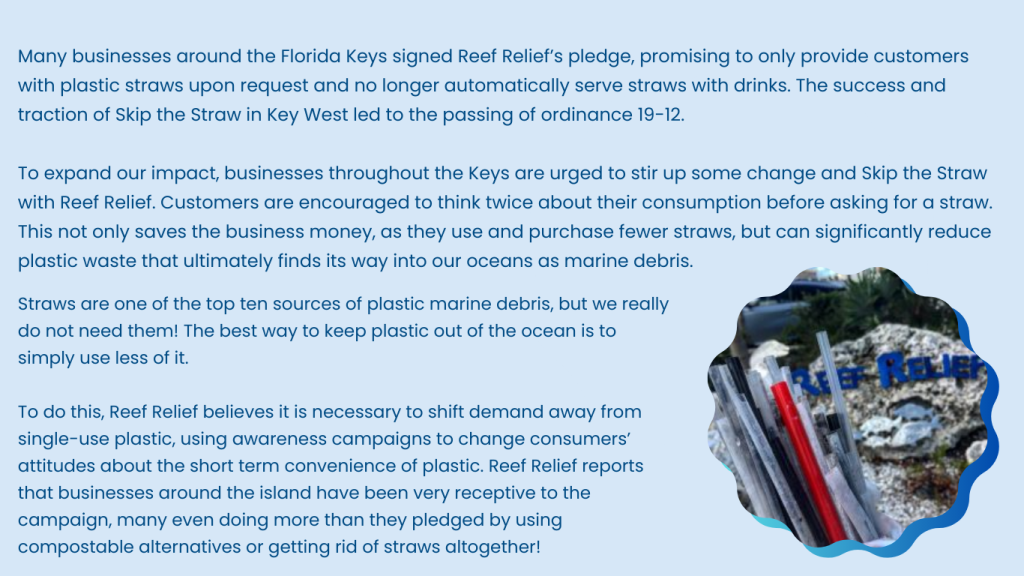 Straw-Less Florida Keys – Promotional Video by Docklight Productions
For businesses interested in joining the campaign or for more information, email Reef Relief at [email protected], call 305-294-3100, or stop by the environmental center at 631 Greene Street.
For more information about alternatives to the plastic straw…check out the following links!