June 12-14, 2015 Marathon, FL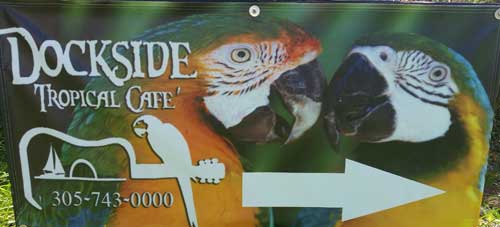 COST: $27.08 (cash discounted price of $25.00)

WHERE: Dockside Tropical Cafe, 35 Sombrero Blvd, Marathon, FL 33050

TIME: 4:00

COST: $25 per person.

WHAT YOU GET: Beer, Drinks, Food, Goody Bag, Live Entertainment, Red Dress Run

QUESTIONS?: Contact Mu-Sick, aka Capt Dennis Gill,

[email protected]



Schedule of events:

Friday June 12, 2015: Pay as you order at Dockside and goody bag pickup;

Happy Hour prices Friday night 4-11pm. Bar will be open until 11.

Saturday, June 13, 2015:

9-11 pay as you go brunch, food and drink @ Dockside. Use your Loaded Bloody Mary coupon from your packet.

11:00am-4:00pm: Final packet/goody bag pickup, used cellphone dropoffs, pledges collected & reef relief presentations
3:00pm – 15 minute chalk talk,
3:15pm – Hares Away
3:30pm – The Pack is away for the
the red dress hash.
4:00pm drink stop
4:30pm pack's away from drink stop
5:00pm-5:30pm the pack arrives at the on home, 2 kegs for on home/circle/religion
Participants order their 5 drinks from the bar & lots of free water (pitchers of tapwater),
7:00pm (hash circle with RA on stage with microphone), announcements (15 minutes), Swing Low (5 minutes).
7:30pm Eat & drink, photos, band plays, "On On" Song?
8:00pm 50-50 raffle drawing
Followed by music & dancing.
11 pm Bar closes

Sunday June 14, 2015
9:00am-12:00 Pay as you go Brunch at Dockside
1200-? R-X rated Open Mike, skits, hash songs.
Free tie-ups for boats for participants. Raise money for reef relief.
Hares: MuSick & Thar She Blows